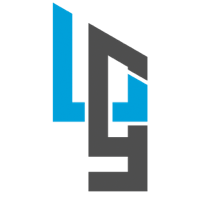 ---
How to Lead in a Downturn – Strategic and Tactical Insights on How Consumer Goods Executives are Navigating
May 18 / Bob Ludeman / Uncategorized
After speaking with hundreds of business leaders over the past few weeks I begin my week reflecting on the stories of uncertainty, disruption, cancellations, adjusting to remote work, cost cutting, re-forecasts, layoffs, etc. impacting all of the sectors my business supports.
It was quite a lot to absorb but all leaders were busy communicating with their teams, formulating plans, talking with customers, negotiating with suppliers and networking with peers all in an effort to adjust to the new normal.
Key Takeaways from My Conversations Consumer Goods Leaders
Be Empathetic – Human empathy is key right now. Everyone processes adversity and uncertainty in different ways. Many leaders want to be in the mix on the front lines being part of the solution and expect others to do the same. But now, with rising concerns over community spread, businesses need to be cautious and empathetic to the needs of their workforce. Several leaders I spoke with (some in deeply affected areas like CA, WA and NY) were extremely flexible and generous with their policies. Coming out of this crisis you want your teams to be motivated and have a feeling that their company truly cares about its people.
Be Candid: Open and honest communication relieves anxiety. Communicate with your direct reports daily and to the broader organization at minimum once per week. Status updates on key short-term initiatives. This includes bad news; now's not the time to sugar coat things.
Narrow Your Focus: With disruptions to normal product launches consider shelving the new launch until the situation normalizes and buyers can give you the time your new products or promotions deserve.
Sell more of Your Best and Most Profitable Products: This mantra was drilled into me by a savvy private equity partner and several leaders echoed this last week. There is no better way of generating cash. Guess what, it works.
Reduce Non-Essential Expenditures and Perks: In good times things like gym memberships, home internet allowances, retreats, etc. might make sense. Now is the right time to hit the reset button here. Examine what your team absolutely needs over the next 3-6 months and then make your decision.
Get to Know Your Suppliers Plans: If you are like most consumer products companies you rely heavily on a variety of suppliers on the local, state, national and international level. Every supplier will be impacted in different ways and your team needs to understand all the nuanced detail. If you haven't already you must assess your suppliers action plans in this environment. Every essential supplier should be examined to assess their current and on-going preparedness to support your business. The situation changes daily so regular updates are in order here.
Proactive Dialogues: Have proactive dialogues with your bank, lenders, investors, accounting firm and landlord – Give each of these partners a clear update on the situation, the path as you see it now and the support you will need in the coming months. Communicate bad news early. A proactive approach pays huge long-term dividends.
Layoffs- An Absolute Last Resort: – Yes, you heard me right. Layoffs are often seen as a quick and easy way to immediately cut costs. Trust me I have heard of several companies already moving down this road in earnest. But one story stuck out to me last week. Instead of laying people off the company made several cuts to perks, the CEO is taking a compensation furlough, the senior exec team is taking temporary pay cuts and bonuses that were due to be paid out for 2019 were being delayed until Q4 when the cash projection was more positive. All told these efforts prevented the company from letting go approximately 20% of its workforce. If you need more motivation here's an HBR article from earlier today that expands on this thinking.
Each story and challenge were unique, but they all had one common thread. Optimism. Optimism is a powerful word for leaders in the face of adversity or uncertainty. Some call this a "glass is half full" attitude. Projecting optimism, confidence and calm in this time of uncertainty is of vital importance to all business leaders.
Author: Bob Ludeman – Managing Director – The Lakewood Group – Talent Acquisition and Consulting – Consumer Goods | Food & Beverage | Housewares – bob@lakewoodgroup.co
Share our news with others