About The Lakewood Group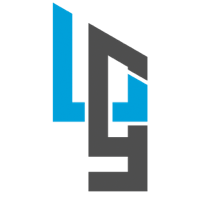 ---
Next level talent access
It's more than something we say. Every search and every placement is an opportunity for us to elevate the client and candidate experience. We take the time to develop a deeper understanding of the organizations and professionals with whom we partner, then we leverage that understanding with our unparalleled industry knowledge, allowing us to build a deeper level of trust and deliver the highest level of service. Simply put, our experience takes you to the next level.
About Us
At The Lakewood Group, we distinguish ourselves from other recruiters by combining direct industry experience with the ability to not only spot top talent but also bring it to our clients. We leverage our 30 plus years of relevant experience in or managing the positions for which we recruit in favor of the clients and candidates we serve. A highly capable firm with a boutique approach, we have a flexible style and an extremely knowledgeable team. At the end of the day, we just get it—because we've been there too. We understand the obstacles you're facing because we've faced them too. That's why we provide a consultative level of service that helps organizations and individuals make the best decisions for their futures.
Our industries
Consumer Goods
Natural Food and Beverage
Housewares
Positions
Sales
Marketing
Digital Marketing
Communications
Ecommerce
Product Development
Operations
Executive/C-Level
and more
A Powerful Resource
As part of MRINetwork, we are affiliated with one of the world's largest talent access, recruitment and placement organizations, with nearly 400 offices spanning four continents. Our Accelerated Recruitment™ approach brings together the right combination of scale, expertise, and methodology to match each client's specific needs.